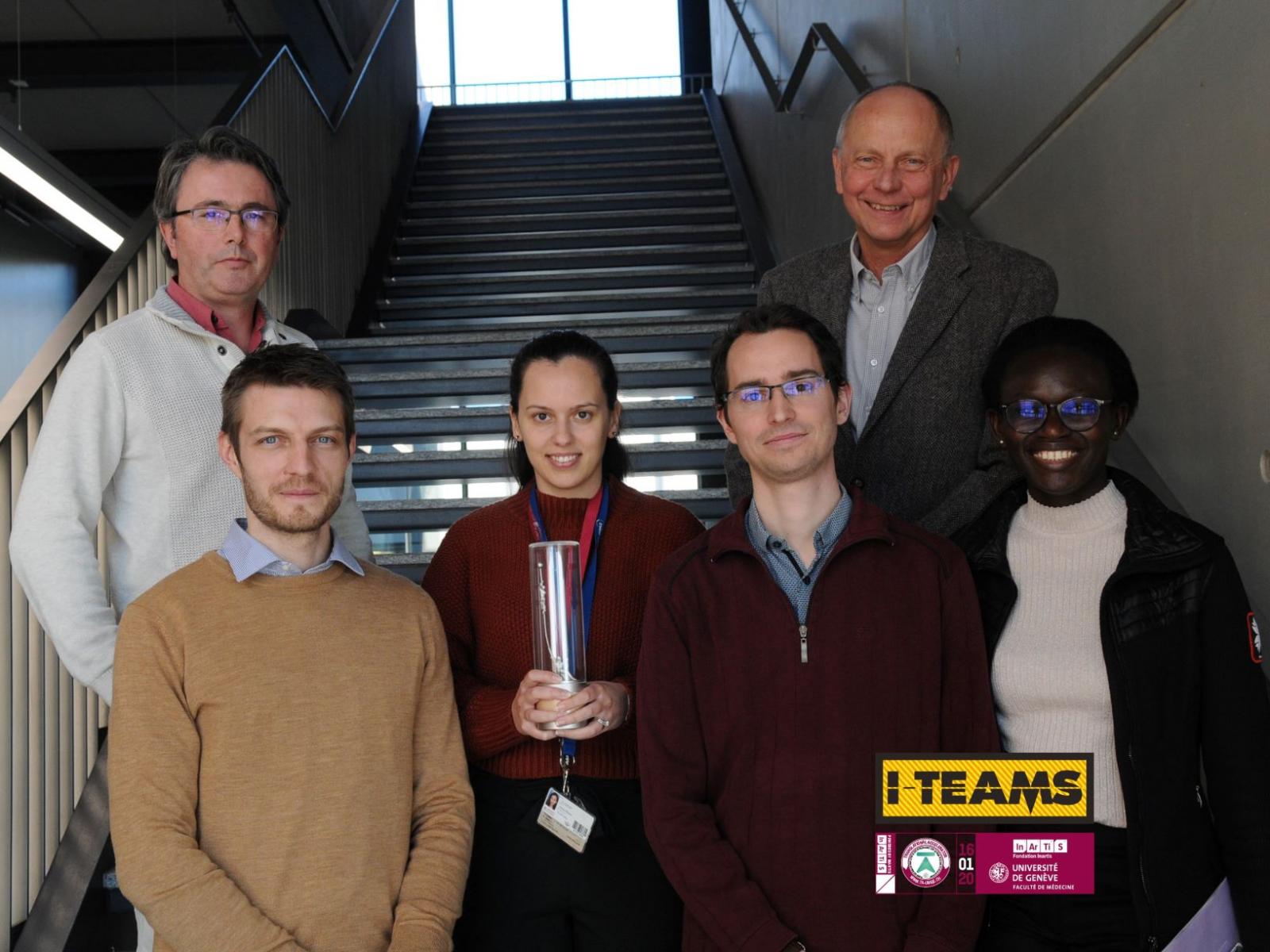 On Jan 16, a jury composed of several experts of biomedical entrepreneurship, including former Debiopharm CEO Kamel Besseghir, Christophe Guichard from Eclosion, Clotilde Aubertin from GSK Consumer Healthcare, as well as Lift Director Abir Oreibi, and Juan Leston EY Lausanne Director, awarded the first prize of the I-Team Award of the Université de Genève to the BlooDe Project ("A multi-partner European diagnostic medical device development project of a new test for primary haemostasis.") for its creative and innovative approaches with high potential of valorization & commercialization.
The prize recipients are: Vasiliki Delitsikou (not on the picture), Laurent Vinet, David Jean Dubois & Anna-Maria Olziersky, with Wilfrid Boireau (FEMTO-ST, French Scientific coordinator of the project), Sylvain Midrouet (not on the picture), Mary Nyonda and Thomas Lecompte (professor at the UNIGE Faculty of Medicine and Head of HUG Division of Haematology).
Congratulations to all !